Replacement windows at Avon Park School Rugby
- Nov 13th, 2018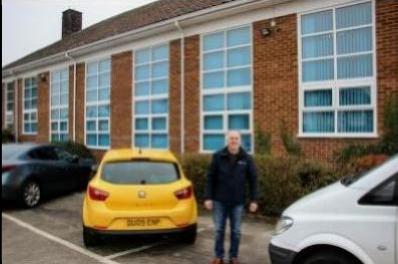 When the Witherslack group needed new windows in the hall at Avon Park School recently they turned once again to Rugby Double Glazing to supply and install Veka fully sculptured windows. Working closely with Avon Park's maintenance engineer the windows were replaced in the Autumn half term to eliminate disruption at the school.
Now the children and teachers will enjoy the additional warmth and safety that these windows provide, Mr Dobson the Maintenance engineer commented how efficiently and tidily the fitters worked completing the job in four days and even replaced and repaired the internal blinds.
Here we have Dave Hensey stood admiring the work
The Witherslack Group run school's providing inspirational education and care to children and young people, resulting in life changing experiences and countless stories of success.